Wyoming State Superintendent's Policy Summit
October 1-2, 2019 – UW Gateway Center, Laramie
State Superintendent of Public Instruction Jillian Balow will host the S5S Policy Summit on October 1-2, 2019. This event will be at the UW Gateway Center in Laramie,  with a pre-conference on September 30. Presentations will cover topics under the following three strands: Education Law, State Accreditation, and School Improvement & Support. This year's theme is "Pursuing Excellence Together". Both PTSB and UW Credit will be offered.
Agenda
Registration and Breakfast
Opening Remarks from Senator Ellis
Mental Health Prevention and Intervention Across the Tiers of Service within a School System Utilizing a Population-Based Approach- Stacey Kern
Lunch-School Violence and Threat Assessments- Cady Williams
Statewide Stakeholders: Working Together to Secure Wyoming Schools.
Paneled by representatives from: Wyoming State Legislature, School Facilities Commission, Homeland Security, Wyoming Department of Education, and Superintendent Association.
Fire Codes & Security: When Safety and Security Conflict.
Paneled by representatives from the State Fire Marshal, and the Wyoming School Resource Officer Association.
Districts as experts: How Do You Handle Security In Your Facilities?
Paneled by representatives from: Laramie #1, Lincoln #2, Fremont #6, Washaki #2, Sweetwater # 1.
Districts as experts: Contracting; Sharing Successes & Challenges.
Paneled by representatives from: Sheridan #1, Sheridan #2, Campbell #1, Weston #1,
and Big Horn #2.
Registration and Breakfast
Opening Address from Superintendent Balow
Dr. Olenda E. Johnson The Fruit of Your Labor
Indian Education for All- Ann Abeyta, Lynette St. Clair, Patrick Moss and Veronica Miller
Open Education Resources- Alisa Cook
School Improvement Plan Guidance- Bill Pannell & Catherine Palmer
Lunch- Panel
Superintendent Jillian Balow, Dr. Sandra Caldwell, Senator Affie Ellis,  Cindy DeLancey, Caitlin Long
Moderator: Erin Taylor
School Improvement from the Lens of School Administrators- Dr. Toby Holmes
SCRIPT Training- Laurel Ballard
Filling the Gap: Providing Reading and Math Support at the Secondary Level- Rachel Giesmann
At-Risk and Dropout Prevention Guidance- Trenton Vonburg
Mursion Immersion- Dr. Leslie Rush & Judy Yates
Implementing Your School Improvement Plan: Strategies for Success- Dr. Barbara Hickman
Statewide System of Support Panel Discussion – Guidebook Updates and Program Offerings- WDE Staff
Professional Teaching Standards Board Updates and Educator Credentialing System- Nish Goicolea & Brendan O'Connor
Collective Efficacy- Bill Pannell
Sessions Conclude for the day
Superintendent's Reception
Registration and Breakfast
Dr. Carrie Simpson- Keynote
An Introduction to Restorative Practices- Dr. Jessica Andrews
Wyoming State Accreditation Overview- Chelsie Oaks
Online PD Modules to Support Rural Schools in Wyoming- Leigh Hall & Cindy Brock
District Assessment System Guidance- Cat Palmer
UW College of Education- The Partnership & Trustees Education Initiative- Dr. Leslie Rush & Curtis Biggs
Cultivating Connection for All Learners- The Power of Implementing an Integrated Approach- Valerie Bruce, 2019 TOY
Virtual Education Updates- Lori Thilmany
Keeping up with Accreditation: Imagining and Achieving Greatness Together- GEAR UP
Making It Happen: How to Create and Facilitate a Culture of Support for ALL Learners!- Lisa Weigel
Lunch- Honor 2019-20 District Teacher of the Year & Teacher of the Year Awards
Connecting Assessments to Learning: A Multiple Measures Approach- Dr. Donna James
Understanding HB297: Implications for the K-3 Reading Legislation in Schools- Dr. Dana Robertson & Dean Ray Reutzel
Breakfast After the Bell- Mia Donley
Hathaway 101- Brad Barker & Jen Lahiff
Strategic Thinking and Planning Support for School Leaders- Dr. Donna James
Implementing Change to Meet Your Challenges: Students Can't Wait! – Cheryl Ballou
Keynotes:
Pre-Conference, September 30, 2019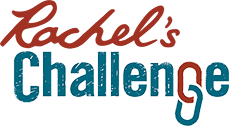 "It doesn't have to be this way. Creating a school climate less susceptible to harassment, bullying and violence is possible. We see it happening in socioeconomically and demographically diverse schools across North America every day.
For us it started when Rachel Joy Scott was the first person killed in the Columbine High School shooting on April 20, 1999. But that was only the beginning of the story. After her death, many students that Rachel reached out to shared stories with the Scotts about the profound impact her simple acts of kindness had on their lives; even preventing one young man for taking his own life. They soon realized the transformational effect of Rachel's story and started the non-profit organization that is Rachel's Challenge today.
In the nineteen years since we lost twelve innocent lives, including Rachel, her legacy has touched 25 million people and is the foundation for creating programs that promote a positive climate in K-12 schools. Her vision to start a chain reaction of kindness and compassion is the basis for our mission: Making schools safer, more connected places where bullying and violence are replaced with kindness and respect; and where learning and teaching are awakened to their fullest. And it works!"
October 1, 2019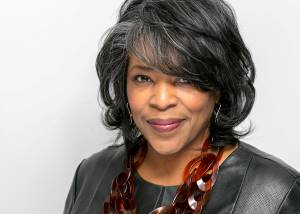 A native of Cheyenne, Dr. Olenda E. Johnson is Professor of Strategic Leadership and Leader Development at the U. S. Naval War College – a graduate-level institution for highly select military officers and civilians. As a lead contributor in the College's Leadership & Ethics, Olenda advises Navy senior leaders, develops strategy, and facilitates team efforts. In her primary role, she leads her team in developing and teaching a leadership course for 2-Star admirals and senior government executives. Olenda also works with other military units such as U.S. Army Special Forces Command to support their leader development programs.
A passionate teacher and educator, Olenda thrives on helping others learn and grow. As an invited speaker and facilitator, she shares her experiences and knowledge to instill in others the courage and confidence to lead in their unique circumstance. Olenda is a recipient of numerous honors and awards to include receiving the prestigious Army Commander's Medal for Public Service and being honored by the Muhammad Ali Center as one of its Daughters of Greatness.
Olenda earned her Ph.D. in Organizational Behavior from the University of Pittsburgh, and both a B. S. and MBA from Florida A&M University. Prior to joining the War College, she was a tenured professor at North Carolina A&T State University. She also held previous visiting faculty appointments at the U.S. Army War College and the U.S. Air Force Academy. Most recently, she was appointed Adjunct Professor, Victoria Business School, Wellington, New Zealand. Mostly, Olenda finds the greatest joy in serving others – whether professionally, within her faith community, or among family and friends.
---
For questions, contact Danielle Saulsberry at 307-777-8979 or  danielle.saulsberry@wyo.gov.